Unlike cars, trucks like the Ram 1500 are often taken off the beaten path where the average car would get stuck. This means that both the interior and exterior of your truck are subjected to tough conditions which will be reflected in the worn-out look of your truck's interior.
Fortunately, you can keep your Ram 1500 clean and protect the interior from wear and tear by getting a set of good quality floor mats. However, there are a lot of floor mats for the Ram 1500 on the market right now, and having to sift through them all would take hours so, to save you the headache, we've done the research for you and found the five best floor mats for Ram 1500.
---
Top 5 Best Floor Mats for Ram 1500
---
Husky Liners 99001 Black Weatherbeater – Best Overall
If you are looking for the best quality floor mat that money can buy, then look no further. Husky Weatherbeater liners offer the best protection and fit for your truck.
Fits: 2009-2018 Dodge Ram
Material: Polymer
Husky Liners have been dominating the market by consistently producing durable and perfectly fitting floor mats and liners.
The main reason why Husky Liners manage to get the perfect fitment each and every time is because they laser scan the floorboard of the vehicle and then precisely model it with computer software. So, considering that the manufacturer scanned the floorboard of a Ram 1500, you can be sure that these floor mats will match with the contour of your floorboard and offer the best fit possible.
Now, one of the most annoying things about aftermarket floor mats is that they seem to never stay in place, forcing you to constantly readjust them. To fix that, the Weatherbeater floor mats secure them in place with their Stay-Put cleats.
Another benefit of the Weatherbeater is that unlike factory or other cheap mats, Husky Liners cover much more space for full protection. Moreover, these mats are guaranteed for life.
These floor mats can be on the stiff side, especially when brand new; however, this small inconvenience usually goes away after some use.
If you have a higher budget and rightfully want the best equipment for your Dodge truck, the Weatherbeater floor mats are the best choice.
---
WeatherTech Floor Liners

– Runner Up
WeatherTech Floor Liners are a great alternative to Husky Liners. The brand has built an outstanding reputation and is considered the pinnacle of interior protection by many car enthusiasts.
Fits: 2004 and up (check manufacturer's website for more info)
Material: Thermoplastic Elastomer
WeatherTech is another popular brand that makes premium grade floor mats. When compared to Husky Liners, WeatherTech products are a bit more expensive because of their superior quality.
Similarly to Husky Liners, these floor mats were designed with extreme accuracy thanks to laser scanning. They offer an absolute maximum coverage of the carpet beneath, in turn giving maximum protection.
Tough High-Density Tri-Extruded (HDTE) material protects the floor mat from use and abuse, while also increasing friction to the carpet beneath and keeping it from moving around.
While a lot of the floor mats on the market do a good job of trapping fluids and debris, they don't channel them away from underneath your shoes. To beat the competition, WeatherTech incorporated channels that carry the fluids and grime away from your shoes and into a reservoir. Once trapped in the reservoir all that liquid nastiness will not slush around when the vehicle is moving, keeping your shoes clean.
The rear floor liner features the same awesome design as the front but is manufactured from a custom-blend thermopolyolefin to perfectly fit over the contours. The build material is resistant to wear, but more importantly very flexible even after being exposed to extreme summer heat.
---
Rugged Ridge All Terrain Floor Liner

– Best Value
If you are looking for less expensive liners for your truck, Rugged ridge offers similar quality for almost half the price.
Fits: 2002-2011 Dodge Ram 1500 / 2500 / 3500
Material: Thermoplastic
Made from high-quality injection molded thermoplastic with a non-slip surface, the Rugged Ridge All Terrain floor mats are an inexpensive, rugged and reliable way to keep your truck's floor looking factory-new.
Say goodbye to slipping liners as raised nibs on the bottom and self-sealing floor hook attachments secure the liner in place.
Rugged Ridge floor mats can easily take the day to day dirt and contain a good amount of liquids because of the raised surfaces. That also makes it a good choice for all-year-round carpet protection. Moreover, Chevron-shape patented Deep Tread Technology channels liquid away from your shoes keeping them dry.
Although these liners are molded to fit your truck perfectly, some buyers mentioned that these floor liners were too small for their Ram 1500, therefore don't forget to make sure that these floor liners will 100% fit your specific Ram 1500.
Overall, Rugged Ridge liners present the best price to quality ratio. If you have a smaller budget, consider this floor mat as you would be getting a handful of features for only the fraction of the price.
---
Gator Accessories 79711 Floor Liner – Best Choice for New Body 1500 Ram
If you've recently bought a Ram 1500 with the new body and you're looking to keep the interior new for a long time then this one's for you. Rain, mud, snow, or spills are not a challenge for Gator floor liners.
Fits: 2019-2020 Dodge Ram
Material: Thermoplastic Olefin
There aren't too many floor mats for the new body Ram, but the ones that are available are often rushed and poorly made, however, Gator Accessories is an exception.
Gator Accessories are offering a custom made and easy to install floor liner that fits the new body Ram 1500 perfectly. Moreover, factory retention posts and raised nibs on the bottom keep the mats secure and in place.
Being made from TPO, which is made from thermoplastics rubber compounds and fillers, these liners hold their shape whilst still being flexible when needed. In addition, this material is ultra-tough, waterproof, and not likely to wear out any time soon.
Raised edges protect your carpets from liquids and debris. It only takes a couple of seconds to wash it off with a hose.
As far as we know, newer models of Dodge Ram 1500 have storage under the rear seats and under the floor which might sound like an issue to access them. But as users report, they do not interfere with the storage under it.
All in all, we think that if you are looking for new treat for your new truck that lasts a lifetime – consider these liners for the ultimate protection.
---
Husky Liners 30713 – Best Choice for 2-Gen Ram 1500
If you are looking for quality floor mats for the 2-Gen Ram 1500, this might be it. Even though Husky liners are on the expensive side, they are still unbeatable as far as quality and durability go.
Fits: 1994-2002 Dodge Ram
Material: Polymer
As always, husky liners offer the best fit possible for various models. This one product is not an exception as It was custom made to follow the contour of your 2-Gen Ram 1500 floor.
These Husky Liners are made in the USA using premium rubberized material. That means they are sporty, tough and last forever.
In addition, factory retention posts and exclusive StayPut cleats keep your liners in place even during heavy use.
Although the edges on these liners are a bit on the shorter side and might look flimsy, that does not mean they cannot contain liquids. Actually, these floor liners are perfect for everyday use.
All in all, these floor mats are an excellent choice for a second-generation Dodge Ram 1500 as it is getting increasingly difficult to find ones that fit or look good.
---
Things to Consider Before Buying the Best Floor Mats for Ram 1500
---
Types of Floor Mats
There are two main types of floor mats:
All-Weather
Think of them as all-terrain tires: they're tough and work well in all weather applications.
All weather floor mats are definitely the best choice for trucks like the Ram 1500, since they are waterproof and extremely durable. They may not look luxurious but they provide the best protection for your trucks interior possible, and that's exactly what you'd want if you take your Ram 1500 off-road.
Carpet
On the other end of the spectrum, carpet floor mats sacrifice protection for more elegance. Of course, they do protect your truck's interior, but most of them aren't weatherproof and waterproof.
If your truck spends most of the time in the city and rarely sees any off-road, then you should consider getting carpet floor mats. They're much cheaper than their all-weather brothers, look better and should offer more than enough protection.
Fitment
This is the second most important aspect you should keep in mind when looking for the best floor mats for Ram 1500.
As you know, the Ram 1500 had a few changes body changes over the years, therefore its extremely important to make sure that the floor mat of your choice will actually fit your exact truck. Furthermore, different cab styles and optional accessories, like the 4WD shifter, change the contour of your Ram 1500 floorboard.
To avoid purchasing the wrong floor mat, make sure you visit the manufacturers website and confirm that it will fit your truck.
Material
Material dictates the durability and lifespan of the floor mat. The toughest floor mats are made from thermopolyolefin or any other tough rubber, and could last for 4 years and more (depends on the design and thickness).
Carpet floor mats aren't as durable as rubber floor mats, but they are much more comfortable to put your feet on.
Ease of Cleaning
Tapping your shoes against each other before touching the floor mats helps to reduce the amount of dirt but sooner or later, your truck's floor mats will become dirty and will need cleaning.
I'm sure you know that cleaning floor mats is a paint in the butt, however, choosing rubber floor mats will make the whole process faster and easier. Because dirt, mud and spills do not stick to rubber floor mats, a quick rinse with a pressure washer should be enough to get them clean again.
Warranty
Its good to know that a bunch of brands offer lifetime warranties to their floor mats. This shows that the manufacturer is confident in the durability of their product and that it will keep protecting the interior of your Ram 1500 for the whole life of the truck.
If you don't mind spending a bit more money for a product that is guaranteed to outlive your truck, definitely go for it.
---
What's the Difference Between Floor Mats and Floor Liners?
People often use these terms interchangeably, but to be frank, there is a good reason for that – the difference between them isn't huge and sometimes it's hard to tell them apart if you don't know what to look for.
The best example of a floor mat is the OEM floor mat that comes with your vehicle. Floor mats are made from cloth, or in some cases – rubber. They may feature some channels or ridges, but most of the time they are uniform, which makes them more comfortable. The drawback of floor mats is that they most often are not weatherproof and not waterproof, but because of that, they are cheaper.
Floor liners are a tougher and more technical upgrade to the floor mats. They are only made from polymers for maximum durability and the ability to be weatherproof. Floor liners are designed to give maximum coverage and protection from spills, dirt, mud, etc.
The channels and ridges on floor liners are much bigger because they are used to trap and channel liquids away from under your shoes and into the reservoir part of the floor liner. While these channels and ridges are very useful, they don't look as elegant as cloth floor mats, therefore some people prefer to sacrifice durability for better looks. But, if your Ram 1500 spends a lot of time in harsh conditions, floor liners would a much better choice.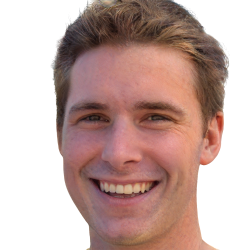 Eddie is the co-founder of CarCareCamp.com, and the site's primary contributor.
Automotive repair has played a major role in his family for generations and he's determined to continue the legacy further on.
Under his belt, Eddie has a bachelor's degree in Automotive Electronics Engineering and almost a decade of experience working as an electrician in a major semi-truck dealership overseas.