Dirty car seats suck. They're a pain in the butt to clean, they lower the car's resale value, and they're outright embarrassing to look at.
Luckily, that's easily preventable thanks to car seat covers, which completely cover the seats with waterproof fabric that's easy to clean. But how many car seat covers do you actually need?
Do Car Seat Covers Come in Sets Only?
Before we go any further, it's obviously important to figure out if car seat covers are even available separately for each seat in the first place.
They are. However, there are a few reasons why buying a single seat cover instead of a set is not a good idea.
First off, it's very difficult to find single seat covers that are specifically designed for your car. You see, there are two main types of car seat covers – Custom-Fit and Universal-Fit. Custom-Fit seat covers are made to snugly fit seats found on a specific year, make, and model cars. They closely hug the contours of your car's seats, therefore providing better protection against dirt and spills, while also preventing the whole thing from slipping and sliding when you're getting in and out of your car.
On the other hand, Universal-Fit seat covers are baggy, cheaply made, and are just plain ugly. Avoid them if you can, unless you're on a tight budget and don't care about aesthetics that much.
Unfortunately, car seat cover manufacturers rarely sell Custom-Fit seat covers separately – they almost always come as a set. And because of that, you're most often left with baggy Universal-Fit seat covers, which are not ideal.
So, while you can find car seat covers for each individual seat, the available options are slim and definitely not ideal.
However, seat covers oftentimes come in sets of two – front set and back set. While this probably isn't exactly what you're looking for if you only want to protect only the driver's, front passenger's, or one of the back seats – it's still a far better option than buying the full set. Besides, just a single seat cover is not enough in most cases.
How Many Car Seat Covers You Actually Need
Let's get right down to business.
In most cases, you only need two seat covers. The front set or the back set. That's it.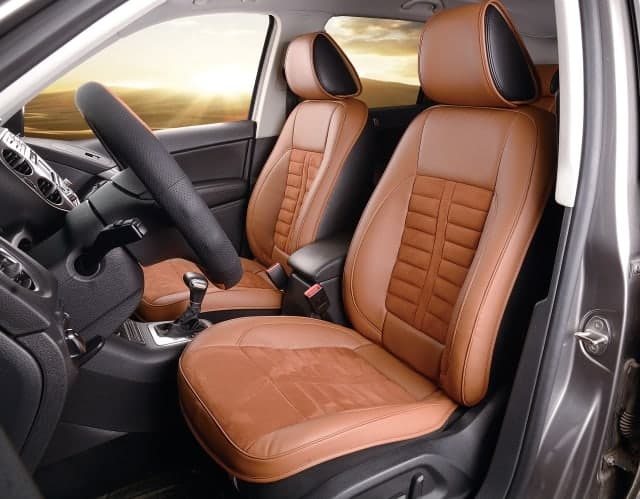 Let's look at it this way. If you're a contractor with an F250, and you're most often working in dirty environments, then all you really need is to protect the driver's seat from any dirt that might be on your clothes. In this case, a nice set of front car seat covers will be enough, as you'll rarely get the back seats dirty.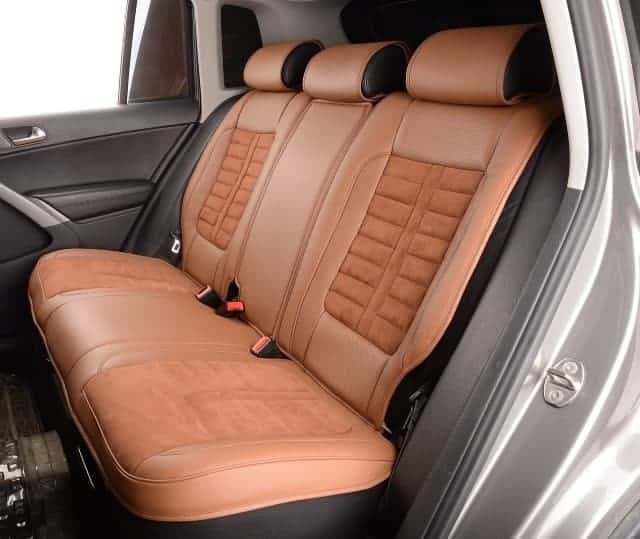 On the other hand, if you own an SUV and you are most worried about your kids making a mess, or your dog drooling over the interior – then you most likely only need to protect the back seats.
Are Car Seat Covers Washable or Do I Need an Extra Set?
If you plan on buying an extra set of car seat covers in case they get dirty – don't. That might not be necessary, as most seat covers are machine washable, including most woven fabric seat covers and some neoprene ones.
Whether your specific car seat covers are machine washable or not depends on the manufacturer, so be sure to check with the label that's usually attached somewhere inside the seat cover. However, you most likely won't ruin them with a quick wash using a dash of shampoo.
Conclusion
To sum it up, in most cases, you'll only need a front or back set of car seat covers. Single seat covers are made to fit all vehicles, and are therefore loose-fitting, plain-looking, and annoying. They can be a great option if you're really tight on budget and don't really care about how they fit and look, but for most cases, custom-fit seat covers that come in sets are a far better option.
Now, whether you should get the front or the back set depends on the way you're expecting to get your seats dirty. If you're a contractor, mechanic, etc. – front car seat covers are most likely what you should look for. If you're concerned about your kids or pets making a mess on the back seats – get a set for the back seats, since your kids and pets won't be spending any time in the driver's and the front passenger's seats.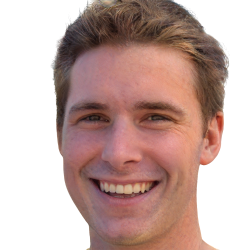 Eddie is the co-founder of CarCareCamp.com, and the site's primary contributor.
Under his belt, Eddie has a bachelor's degree in Automotive Electronics Engineering and almost a decade of experience working as a semi-truck technician (specializing in electrics).