It's important to change the oil on a turbo diesel engine regularly since diesel engines produce abrasive soot, which often ends up in the oil. In addition to regular oil changes, a good quality diesel motor oil could make a huge difference in reliability, performance and fuel consumption.
If you're interested in keeping your turbo diesel engine at peak condition, then you've come to the right place. Here are the five best oils for turbo diesel engines, that are sure to keep your diesel working without a hiccup.
Which Type of Engine Oil Is Best for Turbo Diesel Engines?
The reason why most of the oils that I've listed are fully synthetic is that they are simply better for turbochargers. The turbocharger in your diesel engine reaches speeds of 200,000 RPM and gets extremely hot under heavy acceleration. So hot in fact, it could start glowing red hot if pushed too hard.
The turbocharger in a diesel engine is cooled and lubricated by engine oil, so proper oil flow to the turbocharger is vital.
A big disadvantage of blends and conventional oils is that they have worse heat resistance compared to synthetic oils. This means that if you shut your engine off while your turbo is very hot, engine oil inside the turbo could cook and form sludge and other deposits.
These deposits could block the oil flow to the turbo and it's up to the motor oil to prevent that from happening. Unfortunately, conventional oils contain light and unstable molecules that vaporize when exposed to extreme heat. Synthetic oils are much more stable and resistant to heat.
Turbocharger protection is so important that General Motors requires oil manufacturers to pass its Turbo Coking Tests to be recommended for its GM dexos1 Gen 2 motor oil specification.
I go into more detail why synthetic motor oils are better for diesel engines in this article: Is Full Synthetic Oil Good for Diesel Engines?
---
Top 5 Best Oils for Turbo Diesel Engines in 2022
Best Overall

Schaeffer's Supreme 9000 Full Synthetic



Meets API CJ-4
Micron Moly & Penetro Friction Modifiers
Excellent Soot Control



Check Price On Amazon

Best Value

Shell Rotella T6 Full Synthetic



Meets API CK-4 (Strictest)
Low Ash
EGR, DPF & SCR Compatible

Check Price On Amazon

Best for Cummins

Valvoline Premium Blue Extreme



Specifically Designed for Cummins
Meets API CK-4 (Strictest)
Extended Drain Intervals

Check Price On Amazon

Best for European

Liqui Moly Synthoil Premium



Designed for Both Diesel & Gasoline
Meets ACEA A3/A4
Cleans Engine From Deposits

Check Price On Amazon

Premium Pick

Mobil 1 Turbo Diesel Truck



Outstanding Oxidation Stability
Meets & Exceeds API CK-4 (Strictest)
EGR, DPF & SCR Compatible

Check Price On Amazon
---
Schaeffer's Supreme 9000 Full Synthetic –

Best Overall
The Supreme 9000 is a popular choice among turbo diesel owners as it's an excellent heavy-duty diesel engine oil that provides top-of-the-line protection against deposit formation, wear, soot, and extreme temperature oxidation.
Lubrication and Protection
The Supreme 9000 is engineered with PAO synthetic base oil, a viscosity index improver, and an outstanding additive package. The unique formula of the Supreme 9000 offers excellent resistance against oxidation at extreme temperatures and improved shear stability.
Schaeffer Manufacturing Co. did not forget protection at extremely cold temperatures, as the Supreme 9000 offers improved cold cranking and oil pumpability, therefore being able to reach the critical lubrication points quickly.
Composition
The Supreme 9000 has an additive package like no other oil on the market and excels at soot control. It fights soot buildup, protects the engine from soot overloading, and protects from viscosity increase due to soot thickening the oil.
Supreme 9000 also takes care of acid buildup and protects the internal components from acidic corrosion.
Special patented friction modifiers (Micron Moly and Penetro) create a durable, long-lasting, and slippery shield that effectively prevents friction, and reduces wear on turbocharger bearings, cylinder walls, pistons rings, and more.
Compatibility
Schaeffer's Supreme 9000 5W40 meets and exceeds most major heavy-duty turbo diesel engine manufacturers' specifications and requirements: Cummins CES 20081, Detroit Diesel 7SE 270, Volvo VDS-4, Mercedes-Benz MB 228.31, and many more.
Pros
Extended drain intervals
Reduces exhaust emissions
Prevents and cleans combustion deposits
Improves fuel performance
Compatible with SCR systems
---
Shell Rotella T6 Full Synthetic –

Best Value
Rotella T6 is renowned for being one of the most, if not THE most, versatile motor oil in the world. It offers outstanding protection at low and extremely high temperatures, while also being very inexpensive.
Lubrication and Protection
Rotella T6 is a high-performing diesel motor oil, that was designed for maximum protection and extreme heat stability. It provides great protection against the abrasive and acidic byproducts of combustion in heavy-duty turbo diesel engines.
The risk of turbo coking is reduced significantly as Rotella T6 resists oil breakdown by extreme heat. On the other end of the spectrum, cold weather is also a no match for Rotella T6, as the oil withstands temperatures up from -30 oF. Because Rotella T6 remains fluid at such low temperatures, the durability of the car's battery and the starter is increased, as less effort is needed to start the engine.
Composition
Rotella T6 has a robust additive package. It's packed with advanced multifunctional dispersants, that provide excellent protection against the formation and harmful effects of soot and sludge.
During Volvo T-13 testing, Shell Rotella T6 has shown strong resistance to oxidation and great acid control, thus meeting and exceeding the API CK-4 limits for oxidation and viscosity increase
Another benefit of the Rotella T6 is the low-ash formula, meaning that your truck's DPF won't fill up with soot as fast, as compared to conventional motor oils.
Compatibility
Because of its low-ash formula, Rotella T6 is compatible with modern turbo-diesel emissions control systems, such as SCR and DPF. Rotella T6 meets or exceeds the manufacturer specifications and requirements: Volvo VDS-4.5, Cummins CES 20086, Detroid Fluid Specification DDC (DFS) 93K222, Caterpillar ECF-2/ECF-3, and many more.
Pros
Fully synthetic
Exceptionally versatile, even used in motorcycles
Acid, Deposit and Wear Control
Low-ash formula extends the life of emissions control systems
Stays liquid at -30 oF and up
Great Value
Cons
Some buyers report receiving bottles that have leaked
---
Valvoline Premium Blue Extreme –

Best Choice for Cummins
If you're a Cummins owner, this is the right oil for you. Valvoline is the only engine oil recommended and endorsed by Cummins, meeting API CJ-4 specifications.
Lubrication and Protection
The Premium Blue Extreme was specially designed for heavy-duty turbo diesel trucks, that operate in extreme conditions. Because Valvoline worked with Cummins on this oil, Premium Blue Extreme made it possible to extend the oil drain interval in Cummins X15 engines by 10,000 miles.
No matter if you live in hot or cold climates, Valvoline provides faster and safer cold starts during freezing weather and enhanced thermal properties at high temperatures. Combined with enhanced protection against oil oxidation, it makes Valvoline Premium Blue Extreme a great choice for heavy-duty diesel engines.
Composition
Valvoline's Premium Blue Extreme contains a strong additive package. The oil boasts enhanced protection against oil oxidation and improved fuel economy when compared to conventional 15W-40 motor oils.
Deposit control is very important for turbo diesel engines and the Premium Blue Extreme performs better than the industry requirements in that aspect.
Compatibility
In addition to being the oil of choice for Cummins, the Valvoline Premium Blue Extreme is licensed for API service CK-4, CJ-4, CI-4 PLUS, CH-4, SN, SM, and older. It's compatible with modern diesel emissions treatment systems – EGR and DPF. The Premium Blue Extreme meets or exceeds the manufacturer requirements of Cummins CES 20086, Mack EOS-4.5, Volvo VDS-4.5, Detroit Diesel DFS 93K222, and more.
Pros
Fully synthetic
Endorsed by Cummins
Faster and safer starts at freezing temperatures
Improved fuel economy potential compared to conventional oils
Enhanced protection against oil oxidation
Designed to work with EGR and DPF systems
Cons
Not compatible with some European manufacturer engines
---
Liqui Moly Synthoil Premium – Best Choice for European Cars
Engineered by Germany's biggest motor oil company, the Synthoil Premium meets and exceeds strict European car manufacturer specifications, which is saying a lot, considering that Europe has much higher standards for oil.
Lubrication and Protection
The Synthoil Premium was specifically designed and tested for modern high-performance turbocharged engines with modern emissions control systems. The innovative base oils of the Synthoil Premium provide outstanding wear resistance and lubrication even at extreme temperatures.
Because of its synthetic formula, Synthoil Premium maintains a very reliable lubrication performance at both low and high temperatures while also maintaining good shear and aging stability. The oil stays fluid at cold temperatures and provides rapid oil delivery to vital lubrication points on cold starts.
Composition
The unique additive package of Liqui Moly's Synthoil Premium promotes engine cleanliness and increased fuel economy. It also has great shear stability and stability to aging.
Compatibility
Instead of confusing us with hard-to-understand technical terms, Liqui Moly lets the specifications and approvals do the talking. The Synthoil Premium meets or exceeds the demanding specifications and approvals of ACEA A3, ACEA B4, API SN, and API CF.
Synthoil Premium is recommended for the following manufacturer specifications: BMW LongLife-98, Mercedes-Benz MB 229.3, Porsche A40, VAG VW 502 00/505 00, and more.
Pros
Fully synthetic
Long service life
Designed for both diesel and petrol engines
Trusted and recommended by major European car manufacturers
Cleans engine of deposits
Cons
A bit pricy compared to other oils in the same category
---
Mobil 1 Turbo Diesel Truck –

Premium Pick
Specially designed for heavy-duty performance turbo diesel engines, Mobil 1 Turbo Diesel Truck is a very capable motor oil that can help extend engine life while also providing long drain capabilities.
Lubrication and Protection
Its advanced fully synthetic formula reduces low-temperature sludge buildup and high-temperature deposits – your turbo's biggest enemies. In addition to that, the oil is very stable at high temperatures and provides a durable oil film, which helps reduce engine scuffing and bore polishing, thus prolonging the life of your turbo diesel engine.
Mobil 1 Turbo Diesel Truck remains fluid under freezing temperatures which reduces the strain on the starter and the battery when starting a cold engine. Another benefit of the oil's exceptional low-temperature pumpability is that it reaches the engine's vital lubrication points (turbocharger, bearings, timing chain, cylinder walls, etc.) very quickly.
Composition
Mobile 1 made sure to pack the engine oil with useful additives. Its unique formula provides outstanding resistance to corrosion and helps to extend the life of critical wear surfaces.
In addition to that, Turbo Diesel Truck features seal conditioners that support long gasket and rubber seal life.
Compatibility
Mobil 1's Turbo Diesel Truck is recommended for use in all high-performance applications and is compatible with EGR equipped turbo diesel engines.
Turbo Diesel Truck 5W-40 is certified for API CK-4, CJ-4, CI-4 PLUS, CG-4, CI-4, CH-4, SN, and SL. It meets or exceeds manufacturer requirements of Caterpillar ECF-3.
Pros
Fully synthetic
Long drain capability
Low volatility
Enhanced stability and film strength at extreme temperatures
Helps promote gasket and seal longevity
Cons
Comes in quart containers, which makes it a bit more difficult to measure when pouring
---
Turbo Diesel Motor Oil Buyers Guide
---
Why You Should Use Motor Oil Designed for Turbo Diesel Engines
Engine oils for gasoline and diesel engines have very different requirements. Modern diesel engines are equipped with emissions control systems, which require specific engine oils. Nowadays, diesel engines are equipped with DPF (Diesel Particulate Filter), EGR (Exhaust Gas Recirculation), three-phase catalytic converters, SCR injection, and so on. These additional emission control systems are the main reason why motor oil for diesel and petrol engines is different.
In addition to various emission control systems, diesel engines produce a lot more soot, which eventually ends up in the oil sump due to blow-by. Diesel combustion byproducts are abrasive and acidic. Diesel engine oils have special additive packages that control soot buildup and oil acidity.
Related: The Best Oil for Duramax LML
Things to Consider Before Buying a Turbo Diesel Motor Oil
Because the motor oil in a turbo diesel engine is exposed to extreme conditions, it pays to spend a few extra minutes of research in order to find the right oil for your vehicle. After all, motor oil is the lifeblood of an engine. Here's what you should keep in mind.
Driving Conditions
As you probably know, highway miles and city miles affect the lifespan of an engine differently.
Highway miles are much less taxing on a turbo diesel engine, compared to city miles. Highway miles mean fewer stops and a more even engine load. Because of that, the internal temperatures of the engine are even and the engine oil is always under even pressure.
On the other hand, city miles are considered much more taxing. The stop-and-go traffic of the city means it takes longer for your vehicle's engine to reach the operating temperature. Because of that, the engine is subjected to uneven load and varying temperatures which negatively affect the longevity of the engine.
Another thing to keep in mind is that turbo diesel engines do not like idling for an extended period of time. Prolonged idling times increase the buildup of soot on the DPF. That's because there is simply not enough pressure to remove soot particles that cling to the DPF filter when the car is idling.
If the engine of your vehicle operates in harsh conditions, be sure to choose a motor oil that is specially designed for prolonged idling times and severe operating conditions.
Engine Mileage
The internal parts are constantly subjected to friction and wear. Over time, the internal metallic parts lose their mass, thus the tolerances between the moving parts increase.
For example, a larger gap between the rocker arms and the valve stems produces a loud tapping noise, which signals the time for a valve adjustment.
The internal parts of an engine are not the only ones that wear over time. Rubber seals and gaskets tend to dry up and harden over time due to age and the constant temperature changes. Because of that, rubber seals shrink and start causing oil leaks.
If your turbo diesel engine has reached the 100,000-mile mark, you should consider buying high-mileage engine oil. They are specifically designed for engines that are starting to show wear and contain special additives that swell up the rubber seals and gaskets to stop oil leaks.
What to Look for When Buying an Oil for a Turbo Diesel Engine
There are a number of things you should look out for when buying engine oil for your turbo diesel.
Manufacturer Specifications
The most important indicator that engine oil is right for your vehicle is the manufacturer's specifications. Manufacturer specifications require engine oils to meet or exceed the engine oil tests created by the manufacturers. If an oil brand passes the manufacturer's tests, it's considered safe to use on that specific engine. For example, if an engine oil meets the Ford specification WSS-M2C171-F1, it's safe to use in a 6.7 Powerstroke.
Viscosity
Oil viscosity is a measure of the resistance of a fluid's flow, in short – thickness. The required viscosity for your turbo diesel engine varies with the range of the ambient temperature that the engine is operating in.
Each manufacturer recommends different viscosities at different temperatures, so be sure to check the owner's manual of your vehicle for a viscosity chart.
Protection
The main task of engine oil is to provide protection against metal-to-metal contact. When choosing motor oil for a turbo diesel engine, pay attention to the API classification; check the owner's manual for the right API classification required for your engine.
A good quality motor oil for a turbo diesel engine should meet or exceed the requirements of most diesel engine manufacturers. For example, a good quality turbo diesel engine oil should meet the requirements of Ford specification WSS-M2C171-F1, Cummins CES 20086, etc.
Additive Package
Diesel and gasoline engine oils have completely different additive packages. A good quality motor oil for a turbo diesel engine should effectively combat deposit buildup, soot and sludge formation, acidity, and oil oxidation.
Compatibility With Emissions Control Systems
If the turbo diesel engine in your vehicle utilizes modern emissions control systems, such as DPF, the oil of your choice should be compatible with them. For example, engine oil that is compatible with EGR, DOC, SCR, and DPF would be the right choice for a modern 6.7 Powerstroke.
---
Final Thoughts
Here are my top 5 motor oils for turbo diesel engines! No matter if you drive a Powerstroke, a European TDI, or a Cummins – this list has the right oil for your engine.
For European cars, you can't get any better than the Liqui Moly 2041 Premium. It meets most major European car manufacturer requirements and is loved by enthusiasts.
Schaeffer's Supreme 9000 should be the choice for heavy haulers that take pride in their turbo diesel performance and reliability. It offers exceptional protection from wear and an impressive additive package.
Mobil 1 98JE04 5W-40 Turbo Diesel Truck is a great all-around oil for both heavy-duty and light turbo diesel engines.
Valvoline Premium Blue Extreme is the motor oil of choice for Cummins. It fulfills the requirements of most heavy-duty diesel engine manufacturers and is the right choice for heavy-duty vehicles.
If you're undecided, you can't go wrong with Shell Rotella T6 Full Synthetic 5W-40. Guys use it in turbo diesels, boats, gasoline engines, and motorcycles with great results, even though it's designed for diesel engines. If anything, this shows the versatility and reliability of Rotella T6.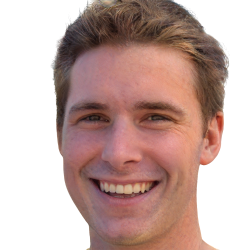 Eddie is the co-founder of CarCareCamp.com, and the site's primary contributor.
Under his belt, Eddie has a bachelor's degree in Automotive Electronics Engineering and almost a decade of experience working as a semi-truck technician (specializing in electrics).