It's no secret that the 5.9 Cummins is a great and reliable engine. But, like any other machine, it eventually wears out and needs an overhaul. Usually, this happens at around 400,000 miles if your 5.9 Cummins was taken care of properly.
Now, if your 5.9 is nearing 500,000 miles, or you're suspecting that it needs a rebuild, then you're probably wondering how much it will cost to rebuild your 5.9 Cummins.
The answer, unfortunately, is not a simple one. There are a lot of factors that go into the cost of rebuilding an engine, and the final bill can vary quite a bit depending on a ton of things.
That said, in this article, we will break down the cost of rebuilding a 12V 5.9 Cummins and give you an estimation of what you're likely going to have to pay.
Also Read: 6.7 Cummins Turbo Replacement Cost & Time
---
5.9 Cummins Rebuild Cost:
In most cases, a proper 5.9 Cummins rebuild costs in the range of $4500 – to $10000, depending on the state of the cylinder head, block, crankshaft, etc.
If nothing is cracked, or worn out in any other way beyond repair, then you'll likely end up in the $4500 – $5500 range, but if you need to get a new head, block, or cam and crank, then you'll easily go over $6000.
Here's a more detailed breakdown of the costs to rebuild each part of the engine, keep in mind that it's an estimation and can differ according to various factors.
Disassembling Longblock – $400-$700.
Reassembly – $600-$1000.
Cylinder Head – $700 for guiding, grinding valves, & cutting seats. If cracked – $1400 for a new head.
Camshaft – $300 for regrind or $1000 for new.
Block – $800-$900 for honing, surface, check & clean.
Crankshaft – $100 for polish or $300 for regrind.
Pistons – $800-$1500 for new.
Tappets – $80 for regrind or $170-$250 for new.
Valve Springs – $100 for stock springs, $150-$400 for performance springs.
Rockers – $100 for checking & honing or $400-$600 for new.
Rods – $150 for checking or $350-$450 for rebuild.
Pushrods – $0 if OK or $200-$250 for heavy-duty new.
Oil Pump – $150-$200 for new.
Head gasket – $150-$200.
How Long Does It Take To Rebuild a 5.9 Cummins?
In most cases, it will take the mechanic about 15-20 hours to rebuild your 5.9 Cummins engine.
This, of course, does not include the time it takes to remove the engine from the truck and then put it back in, which is usually another 2-3 hours.
So, all in all, you're looking at around 2-3 days from start to finish if you're going to get your 5.9 Cummins rebuilt.
Is It Worth Rebuilding My 5.9 Cummins?
This is a question that only you can answer, but we'll try to give you some things to think about that will help you make your decision.
The first thing you need to consider is how much money you have to spend. If you can afford it, then rebuilding your 5.9 Cummins is definitely the best choice because you'll end up with an engine that you're 100% certain is good as new and will last you another 400,000 miles or more. It's expensive at first, but will save you money and time over the next 10 years or so.
If you're short on cash (who isn't in this economy?), but you have the time, skills, and your engine is pretty much toast, then you can get a junkyard 5.9 Cummins from a wrecked truck, though this can be a bit of a gamble.
To minimize the chances of the junkyard engine going bad, you can replace wear items, and swap over whichever top end parts you need from your old engine. This would be the cheapest option, but not the quickest.
Lastly, remanufactured engines or crate engines are not the best choice. Remanufacturers often slap on cheap parts in order to minimize costs upfront and maximize profit. If you can, avoid them.
With all of that said, rebuilding the 5.9 is by far the best option. You'll get a warranty and you'll be sure that every part of your 5.9 Cummins was rebuilt to factory spec or even better.
Also Read: How Long Does It Take To Rebuild a Transmission?
---
Conclusion
Rebuilding a 12V 5.9 Cummins engine can be expensive, but it's worth it in the long run. In most cases, you're looking at a cost of $4500 to $10000, but it could be more or less depending on the state of your engine and which parts need to be replaced.
If you're short on cash, you can always buy a junkyard engine, but it's not the recommended route.
The best option is to rebuild your engine, which will give you peace of mind and an engine that will last you for many miles to come.
In the end, it's up to you to decide whether or not rebuilding your 5.9 Cummins is the right choice, but we hope that this article has helped you make an informed decision.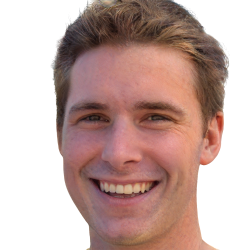 Eddie is the co-founder of CarCareCamp.com, and the site's primary contributor.
Under his belt, Eddie has a bachelor's degree in Automotive Electronics Engineering and almost a decade of experience working as a semi-truck technician (specializing in electrics).