The Ram 1500 is a great truck, however, many people agree that its headlights are lacking style and better functionality.
Luckily, there are lots of aftermarket LED headlights for the Ram 1500 that look absolutely stunning and also significantly increase visibility at night, however, some of them are cheap and poorly made.
Now, in order to save you time, we've done the research for you and found the five best aftermarket LED headlights for your Ram 1500.
---
The 5 Best LED Headlights for Dodge Ram 1500
Best Overall

Morimoto XB



Plug & Play:

Yes

DRL Type:

White LED

Optics:

Bi-Kuria optic LED

Turn Signal:

Sequential LED

Check Price On Amazon

Runner Up

AlphaRex PRO-Series Smoke Black



Plug & Play:

Yes

DRL Type:

White LED

Optics:

Dual Projector Lens

Turn Signal:

Sequential LED

Check Price On Amazon

Best Value

AmeriLite Black Projector



Plug & Play:

Yes

DRL type:

White LED

Optics:

Single Projector Lens

Turn Signal:

Amber LED

Check Price On Amazon

VIPMOTOZ Premium OLED



Plug & Play:

Yes

DRL type:

White OLED

Optics:

Single Projector Lens

Turn Signal:

Amber LED

Check Price On Amazon

AKKON LED Projector Headlights



Plug & Play:

Yes

DRL type:

White LED

Optics:

Single Projector Lens

Turn Signal:

Amber Halogen

Check Price On Amazon
---
Morimoto XB Plug & Play LED Headlight Assembly – Best Overall
Morimoto is one of the most recognizable names in the market – they're known for pricey but extremely high-quality aftermarket headlights.
Installation: Plug & Play
DRL type: White LED
Turn signal type: Sequential LED
Optics: Bi-Kuria optic LED
2015 model year trucks need additional resistors, which can be found on the manufacturer's website
First off, Morimoto offers unmatched quality and performance. While some aftermarket headlights use halogen bulbs, which can oftentimes be inferior to your OEM setup, these aftermarket headlights use a carefully tuned Bi-LED setup to bring you the best lighting performance for your Ram. What the Bi-LED setup does is it allows for both projectors to act as a low beam and a high beam – this means you'll have 4 LEDs acting as a high beam for maximum light output possible.
Now, speaking of maximum light output, Morimoto XB headlights are probably THE brightest headlights for Dodge Ram that you can get – at 730 Lux on low beams and an astonishing 1200 Lux on high beams, they are almost two times brighter than the OEM headlights!
Furthermore, putting LED bulbs in stock OEM housings or using conversion kits does not compare to specifically designed headlight assemblies like the Morimoto XB, which has been thoroughly tested and designed to meet and exceed all SAE, DOT and FMVSS108 regulations. These regulations ensure that the aftermarket LED headlight produces a defined beam pattern, great light distribution, and proper amount of width and intensity.
Now, we won't waste your time by talking about the stunning good looks of these aftermarket LED headlights, but we will mention the Plug-&-Play installation. Leave your wire strippers and soldering iron at home because you won't be needing them for the installation, as they are designed to plug right into the stock factory connectors on your Ram 1500 – you won't void your truck's warranty.
While speaking of warranty, it's sad to see that a lot of aftermarket LED headlights fail to reach OEM build quality and develop moisture intrusion issues after a few months, but fortunately, that's certainly not the case with the Morimoto XB. Sure, these LED headlights are pricey but you really do get what you pay for – the Morimoto XB headlights will outlive your Ram 1500 but if by any chance you might run into some issues, Morimoto's 5-year warranty has you covered.
In conclusion, they look great, perform extremely well, and offer superior reliability. While they're more expensive than the other options on the market right now, they're most certainly worth the money.
---
AlphaRex PRO-Series Smoke Black LED Headlights

–

Runner Up
If you are looking for similar features but for a cheaper price, then AlphaRex has you covered.
Installation: Plug & Play
DRL type: White LED
Turn signal type: Sequential Amber LED
Optics: Dual projector lens
If you liked the look and functionality of the previous aftermarket LED headlights but found them way out of your price range, then you should be interested in the AlphaRex PRO-Series. They also use dual-projectors and feature a similar design – all for a much lower price.
A drastically lower price does not necessarily mean that they are drastically less reliable, far from it actually – they are a solid piece of kit. The PRO-Series LED headlights are coated with multiple UV protection layers that prevent hazing and yellowing and an additional anti-fog coating on the lenses.
Originally, this kit is shipped with halogen bulbs but you can upgrade to LEDs using a conversion kit with little to no modification. Without this conversion kit, some users report flickering when LED bulbs are installed, which can be fixed by getting and using proper resistors.
Just like the Morimoto XB, they are SAE, DOT and FMVSS108 certified and should work well with both HIDs and LEDs, however, we would advise avoiding HIDs as they are outdated and significantly less reliable when compared to LED technology.
The installation of these aftermarket LED headlights is pretty easy. The detailed installation manual is available on the manufacturer's website, but just in case you get stuck, AlphaRex is known for amazing customer support and they would be happy to help you. In case you don't want to bother installing yourself you can opt for expert installation for an additional price.
All in all, these are good headlights that have a lot of features for the price. The only tradeoff would be that they do not come with LED's out of the box.
---
AmeriLite Black Projector Headlights – Best Value
AmeriLite offers a pair of great looking headlights that are even easier on your wallet.

Installation: Plug & Play
DRL type: White LED
Turn signal type: Amber LED
Optics: Single projector lens
AmeriLite headlight kits are made using strict OEM requirements as a benchmark and every time they are not only met but often surpassed – this time is no different. AmeriLite has certainly put a fair amount of effort into these headlights to make them as durable as possible. They used expensive equipment to test whether their headlights can withstand temperature, moisture dust, and salt.
It is a direct replacement to the OEM headlights. Whether it is a dual, quad, or OEM projector headlight system, they have got you covered as this product will fit all of them. Moreover, these aftermarket LED headlights are completely Plug & Play – no modification to your trucks wiring required. Of course, professional installation is also possible through Amazon.
Keep in mind, that this kit comes with standard halogen bulbs. While they do light up the road nicely, these headlights are DOT, SAE, and FMVSS108 compliant and would perform much better with LED light bulbs – that's exactly what a lot of buyers end up doing.
Overall, it's a great value for money upgrade for your truck. Even though they only have a single projector for the low beams, they're still unbeatable for at such a low price point.
---
VIPMOTOZ Premium OLED Tube Black Projector Headlights
If you are looking to really make your Ram 1500 stand out, Vipmotoz offers a different and very unique looking pair of LED headlights that implement dynamic OLED tubes.
Installation: Plug & Play
DRL type: White OLED
Turn signal type: Amber LED
Optics: Single projector lens
Even though these aftermarket LED headlights include only a single projector, some parts, like the projectors themselves are made in Germany, so the quality will be unmatched. And the OLED tubes are something that is not often seen in aftermarket headlights as of yet.
When it comes to build quality, they're certainly one of the most durable headlight assemblies in the market. Liquids, mud, or debris are no match for their triple-layer protection. Moreover, a multiple layer UV coating protects your headlights from yellowing. So, whether you drive on the road, through mud or snow, they will never disappoint you.
Installation cannot be easier. By incorporating a Plug & Play design, these headlights can be installed in a matter of minutes. Just remove the original headlights and bulbs, connect new Vipmotoz headlights using the same connectors and secure them to your vehicle. That's it!
All in all, Vipmotoz has made a great headlight assembly that has a very unique look and will certainly turn heads.
---
AKKON LED Daytime Running Lamp Bar Projector Headlights
Last but not least, we finish our top five list with a treat for your third-generation pre-facelift Ram 1500.
Installation: Plug & Play
DRL type: White LED
Turn signal type: Amber halogen
Optics: Single projector lens
Obviously, the main feature of these aftermarket LED headlights is the LED daytime running lamp bar. It's simple in design but works wonderfully. The C-Shaped DLR lamp bar is made from a row of small high-power SMD LEDs, which are covered by a light-diffusing tube. The result is a very bright and even distribution of light – you can't see the individual LEDs. The brilliant LED bar is complimented by a black interior (also available in chrome), which makes the headlight look very sleek.
Another nice addition is the projector lights. They work on the same principle as a magnifying glass – they concentrate the light into a sharp beam pattern. This increases brightness and visibility while also reducing the amount of glare that might blind other oncoming drivers.
They are Plug & Play, meaning that you won't need to mess around with wiring too much and should be done with the install on both sides in less than 30 minutes. Unfortunately, these aftermarket LED headlights don't come with instructions but
The main disadvantage of the AKKON aftermarket LED headlights for Ram 1500 is that they only come with halogen low and high beam bulbs. These headlights can be much brighter with LED low beam and high beam bulbs, however, you'd need to purchase LED bulbs separately and be sure that they would fit inside with the dust covers closed.
To sum up, they're probably the most unique looking LED headlights for the third generation pre-facelift Ram 1500 and combined with a fair price point they're certainly worth your attention.
---
Things to Consider When Buying Led Headlights for Ram 1500
---
Anti-Flickering Harness
When you're upgrading your OEM headlights with aftermarket LED headlights, you might run into a problem of your new LED headlights flickering like crazy when in Daytime Running Lights (DRL) mode. This happens when your truck sends a Pulse Width Modulated (PWM) signal to test if the lights are working, or if your truck uses pulse power supply technology to reduce the heat of halogen bulbs. Normally, when using stock halogen bulbs with your stock headlight, the headlight bulb self-test and pulse power is impossible to see because of the low-efficiency characteristics of the halogen bulbs. However, when you're running efficient LEDs, they quickly respond to sudden voltage fluctuations and start flickering.
To fix these issues, aftermarket LED headlight manufacturers include resistors or LED decoders inside their headlight wiring harness. They stop LED flickering and prevent the LED headlights from causing fault codes. Some cheap aftermarket LED headlights don't have resistors and LED decoders included, which in that case, you'll have to buy them separately.
Materials & Durability
The Ram 1500 is a tough truck that is designed to operate in harsh conditions, therefore your aftermarket LED headlights should not be afraid of rain, salt, and a few bruises.
When it comes to headlight housing material, polycarbonate is what you should be looking for. It has an excellent balance of toughness, heat resistance, and optical clarity. Because polycarbonate is a plastic, it oxidizes and turns hazy and yellow over time from the elements and UV exposure – that's why exterior headlight lenses made from polycarbonate are always coated with multiple layers of UV-protective coating. Unfortunately, that UV-protective coating will fade over time and allow oxidation to occur, at which point you'll have to polish the headlight and apply UV protection regularly.
If you'd rather have something that won't haze up over time, you should look for LED headlights that utilize a glass exterior lense instead of plastic. Glass will stay clear forever, but the main drawback of glass headlight lense is their price.
Fitment
This one is obvious but you need to be 100% sure that the LED headlights of your choice will fit your Ram 1500. The best way to be completely sure is to visit the manufacturers website or to send them an email if your not completely sure.
Ease of Installation
All LED headlights on this list are Plug & Play, meaning that they are extremely easy to install. While some cheaper headlights need additional wiring and modifications to work, Plug & Play headlights come with everything you need and will only need to be plugged into the existing factory connections. Apart from some Plug & Play headlights requiring you to splice into your parking light circuit (because of the way the Ram 1500 is designed), the whole installation shouldn't take more than 30 minutes.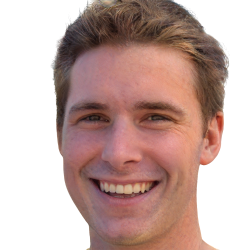 Eddie is the co-founder of CarCareCamp.com, and the site's primary contributor.
Under his belt, Eddie has a bachelor's degree in Automotive Electronics Engineering and almost a decade of experience working as a semi-truck technician (specializing in electrics).