The automotive world has changed a lot in the last decade. With the ever-increasing concerns about climate change, new regulations on vehicle emissions have been placed multiple times, which in turn made turbocharged cars more popular.
Modern turbocharged engines are very economical due to the smaller displacement but are still very powerful at the same time. These changes in engine design and the extremely high power-to-weight ratio present new challenges – extremely high temperatures and pressures.
So, if you're looking for nothing but the best performing motor oil for your turbocharged diesel or gasoline car, I've got good news for you. Here are our top-performing motor oils that are specifically designed, tested and proven to keep turbocharged cars in top shape.
---
Best Oil for Turbo Engines – Top 5 Reviewed
Best for Gasoline

Mobil 1 Advanced Full Synthetic



•Meets Industry's Toughest Requirements
•API SP & ILSAC GF-6A Certified (Strictest)
•GM dexos1 Gen 2 Licensed

Check Price On Amazon

Best for Diesel

Schaeffer's Supreme 9000 Full Synthetic



•API CJ-4 Certified
•Outstanding Thermal Stability
•Excellent Soot Control

Check Price On Amazon

Best for Euro

Liqui Moly Leichtlauf High Tech



•Meets Industry's Toughest Requirements
•ACEA A3/B4 Certified
•Extended Drain Intervals

Check Price On Amazon

Best Value

Castrol EDGE Advanced Full Synthetic



•Best Value for Turbo Gasoline
•API Sn & ILSAC GF-5A Certified
•GM dexos1 Gen 2 Licensed

Check Price On Amazon

Best Value

Shell Rotella T6



•Best Value for Turbo Diesel
•API SP Certified (Strictest)
•Great Acid & Soot Control

Check Price On Amazon
---
Mobil 1 Advanced Full Synthetic – Best Choice for Turbo Gasoline
Why we like it: Mobil 1 Advanced Full Synthetic is specifically tested and formulated to withstand the extreme conditions of turbocharged engines. The oil provides excellent resistance to breakdown under extreme heat and offers outstanding deposit control.
If that's not enough, Mobil 1 is used in Formula 1, NASCAR, and is the factory filled and recommended oil for top-performing streetcars, such as Mercedes-AMG, Porsche, Corvette, etc.
Lubrication and Protection
Mobil 1 is currently setting the standard for turbocharged gasoline engine protection and performance. Advanced Full Synthetic delivers outstanding thermal and oxidation stability and offers protection to the internal parts of a turbo, combined with excellent varnish and deposit control at temperatures from -40 oF to 500 oF.
During the industry-standard Honda Tube test, Mobil 1 Advanced Full Synthetic showed 2x greater high-temperature protection when compared to other competitive full synthetic oils and conventional oils.
Composition
The unique formula of the Advanced Full Synthetic provides cleanliness and prevents deposit and sludge buildup in the first place. The oil features an excellent additive package with extra seal conditioners that swell the old seals back up, preventing oil leaks, and anti-wear additives for added protection.
Compatibility
Mobil 1 Advanced Full Synthetic 5W-30 meets or exceeds the requirements of ACEA A1/B1, A5/B5, Ford WSS-M2C946-A, Ford WSS-M2C946-B1 and is GM dexos1 Gen 2 and Honda/Acura HTO-06 certified.
---
Schaeffer's Supreme 9000 Full Synthetic – Best Choice for Turbo Diesel
Why we like it: The Supreme 9000 has a cult following among turbo diesel enthusiasts as it's an excellent heavy-duty diesel engine oil that provides top of the line protection against wear, deposit formation, soot, and extreme temperature oxidation – just what the doctor ordered for a heavy-duty turbo diesel engine.
Lubrication and Protection
Schaeffer's Supreme 9000 Full Synthetic Diesel Oil is engineered with PAO synthetic base oils (a synthetic hydrocarbon that mimics the best hydrocarbon structure), a viscosity index improver and an excellent additive package. The unique formula of the Supreme 9000 provides excellent resistance against oxidation at extreme turbocharger temperatures of 500°F and improved shear stability.
While the oil offers outstanding extreme-temperature performance, Schaffer Manufacturing Co. did not forget protection at freezing temperatures, as the Supreme 9000 has great cold cranking and oil pumpability, and is able to reach the critical lubrication points extremely quick.
Composition
When it comes to the additive package, Supreme 9000 certainly delivers. The Supreme 9000 fights soot buildup like no other turbo diesel engine oil on the market. It protects the engine from soot overloading, increase in viscosity due to soot thickening the oil, and soot abrasive wear. Supreme 9000 takes care of acidic diesel combustion byproducts and protects the internal components of the engine against acidic corrosion.
Special friction modifiers, Micron Moly and Penetro, create a durable, long-lasting, and slick oil shield that effectively prevents friction of the internal engine parts and reduces wear on turbo bearings, piston rings, cylinder walls, and valve trains.
Compatibility
Schaeffer's Supreme 9000 SAE 5W-40 meets and exceeds most major heavy-duty turbo diesel engine manufacturers specifications and requirements, such as Detroit Diesel 7SE 270, Mercedes-Benz MB 228.31, Cummins CES 20081, Volvo VDS-4, Renault RLD-2, and RLD-3 and many more.
---
Liqui Moly Leichtlauf High Tech – Best Choice for European Turbo Cars
Why we like it: Engineered by Germany's biggest motor oil company, the Leichtlauf High Tech meets and exceeds even the strictest European car manufacturer specifications and requirements. That is saying a lot, considering that European countries have MUCH higher standards for motor oil.
Lubrication and Protection
Specifically designed and tested for modern high-performing turbocharged gasoline and diesel engines, Liqui Moly Leichtlauf High Tech ensures instant lubrication at cold starts. The innovative base oils of the Leichtlauf High Tech provide excellent wear resistance, lubrication reliability, and resistance to thermal oxidation at both extremely cold and hot conditions. Another surprising benefit of the Leichtlauf High Tech is the extended oil change interval of 40,000 km (depending on the car manufacturer instructions).
Composition
Liqui Moly's synthesis technology, combined with their unique additive package, promotes engine cleanliness and reduced oil and fuel consumption. The oil offers great shear stability and stability to aging.
Compatibility
Instead of confusing the buyer with hard to understand technical lingo, Liqui Moly lets the specifications and approvals do the talking. The Leichtlauf High Tech meets or exceeds the demanding specifications and approvals of ACEA A3, ACEA B4, API SN, MB-Approval 229.5, Peugeot-Citroen (PSA) B71 2296, Porsche A40, Renault RN 0700, Renault RN 0710, VW 502 00, VW 505 00.
But it doesn't end there, as Liqui Moly recommends Leichtlauf High Tech for use in vehicles that require the following specifications: BMW LongLife-01 (up to 2018), Chrysler MS-10725, Chrysler MS-10850, Fiat 9.5535-H2, Fiat 9.55535-M2, Fiat 9.55535-Z2, Fiat 9.55535.N2, Opel GM LL-B-025 and Peugeot-Citroen (PSA) b71 2294.
---
Castrol EDGE Advanced Full Synthetic – Best Value for Turbo Gasoline
Why we like it: Castrol engineered its EDGE Full Synthetic motor oils to be as strong as possible under pressure for a reason – motor oil is the only thing stopping metal-to-metal contact.
Castrol EDGE is infused with Fluid Titanium and is able to improve oil film strength by 30% – a much-needed feature for a small displacement, high-pressure turbocharged engine.
Lubrication and Protection
Castrol EDGE transforms its structure at a molecular level and becomes stiffer under high pressure, thus providing outstanding protection from metal-to-metal contact, while also reducing friction for increased engine performance and efficiency. The fully synthetic formula of the Castrol Edge provides excellent resistance to extreme temperature oxidation and deposit buildup.
Composition
Today's engine oils operate under significantly higher temperatures and pressures than ever before – that's why the engineers at Castrol have generated a new molecule to provide extra strength. The Titanium molecule was shown to thicken and provide greater protection at high-pressure contact points, providing a cushioning effect. In addition to outstanding protection under high pressure, Castrol EDGE promotes engine cleanliness and fights soot buildup.
Compatibility
Castrol EDGE meets or exceeds the following industry standards: API SN/CF, ACEA C3, VW 502 00/ 505 00/ 505 01 and is GM dexos2 compliant.
Castrol EDGE engine oils are factory filled and recommended by a number of streetcar manufacturers, such as Jaguar, Volvo and Land Rover. Streetcars aren't the only ones running Castrol motor oils, as Ford GT and Renault F1 racing teams rely on Castrol to keep their race cars on the track.
---
Shell Rotella T6 – Best Value for Turbo Diesel
Why we like it: Rotella T6 is renowned for being one of the most, if not THE most, versatile motor oils in the world. It offers outstanding protection at low and extreme temperatures, while also being very inexpensive.
Rotella T6 has a cult following among car enthusiasts and has been used in all kinds of vehicles with great results; from motorcycles all the way to LS and 2JZ.
Lubrication and Protection
Rotella T6 is a high performing diesel motor oil (also available for gassers as Shell Rotella Gas Truck), that was designed with maximum protection and extreme heat stability in mind. It features improved protection against wear when compared to the previous generation API CJ-4 synthetic oils. It effectively resists viscosity loss through shear and maintains optimal oil pressure under extreme conditions.
Composition
Rotella T6 has a robust additive package. The motor oil is packed with advanced multi-functional dispersants, that provide an enhanced level of protection against the formations and harmful effects of soot and other diesel combustion byproducts.
During Volvo T-13 testing, Shell Rotella T6 has shown strong resistance to oxidation and great acid control, thus meeting and exceeding the API CK-4 limits for oxidation and viscosity increase.
Compatibility
The heavy-duty Rotella T6 is fully compatible with modern turbo diesel engine emissions systems, such as DPF and SCR, thanks to its advanced low-ash formula. It meets or exceeds the manufacturer specifications and requirements: Cummins CES 20086, Volvo VDS-4.5, Detroit Fluid Specification DDC (DFS) 93K222, Caterpillar ECF-2/ECF-3 and more.
---
How To Buy The Best Oil For Turbo Engines

---
Synthetic vs Conventional Oil for Turbo Cars
A study by AAA found that synthetic engine oils performed almost 50% better than conventional oils on various tests, and at this point, it's widely agreed upon that fully synthetic engine oil outperforms conventional oils in all aspects.
Unlike conventional oil, fully synthetic motor oil does not contain irregularities and impurities at the molecular level. Because synthetic oils are engineered in labs, their molecular structures are much more uniform and contain fewer irregularities.
Combined with the increased wear protection, extreme-temperature resistance, and friction reduction properties of the synthetic oil, conventional oils are just no match for their synthetic counterparts.
However, if you're driving a turbo diesel car or truck, synthetic blends could be of use to you as diesel engine turbochargers don't get as hot as gasoline turbochargers. For more information on turbo diesel engine oils, check out our article on 'Best Oils for Turbo Diesel Engines' as we go more in-depth on the differences present in turbo diesel oils and engines.
Why Synthetic Oils are Better for Turbo Engines
The reason why synthetic oils are better for turbocharged engines is that they resist extreme heat better.
Under heavy acceleration, the turbocharger reaches speeds of 250,000 RPM and temperatures of 1000 oF. If you shut your engine off and stop the oil flow when the turbo is red hot, the leftover oil inside the turbo could cook and form a deposit buildup, known as 'Turbo Coking'.
The turbocharger relies heavily on motor oil for lubrication and cooling, however, if the oil passages get blocked by deposits, the turbocharger could fail from oil starvation.
Unfortunately, conventional motor oils contain unstable and light molecules that vaporize in extreme heat and leave deposits. On the other hand, synthetic oils have much better heat resistance and are often tested and proven to provide outstanding thermal resistance.
In order to prevent oil starvation on their engines, General Motors created the Turbo Coking test. The test simulates the extreme operating conditions of a turbocharged engine and evaluates the motor oil's ability to resists deposit buildup in the oil passages. Motor oils that pass the Turbo Coking test get a GM dexos1 certification, so keep a lookout for gasoline motor oils that are GM dexos1 certified.
For a more in-depth look at the benefits of fully synthetic oil, take a look at our article where we answer the question 'Is Full Synthetic Oil Good for Diesel Engines?'.
Oil API Standards
When choosing motor oil for your vehicle, always look for API licensed oil. API stands for American Petroleum Institute – they set the industry standards for passenger and commercial vehicles.
Buying an API licensed oil means you're getting a quality motor oil that has been tested and certified to perform at a certain performance level.
For example, API SN certified gasoline motor oils offer improved turbocharger protection for gasoline engines, while API CK-4 and API FA-4 certified diesel motor oils offer enhanced resistance against oxidation for diesel engines.
Manufacturer/OEM Specifications
Another important thing to look for is the manufacturer specifications. Most passenger and commercial vehicle manufacturers require oil manufacturers to pass their oil performance tests in order to be officially approved for use in their specific engines. These OEM approvals are designed to make it easier for the buyer to judge if the engine oil is right for their car.
For example, if an oil carries a Ford specification WSS-M2C171-F1 approval, it is approved by Ford for use in their 6.7 Powerstroke engines and should offer optimum performance and protection.
That said, you should always consult your vehicle's owner's manual for required API standards, OEM approvals, viscosity, and oil type before making a purchase. Nobody knows your car's engine better than the engineers that designed and built it in the first place.
Viscosity
Oil viscosity is a measure of the resistance of a fluid's flow; thickness in layman's terms. The required viscosity is directly influenced by the range of ambient temperatures that the engine operates in. It's one of the most important factors when choosing motor oil.
You can judge the viscosity of motor oil by the SAE classes. For example, an SAE 5W30 motor oil stays liquid and provides optimal pumpability at a temperature of -31 oF and higher, as "5W" stands for the oil's viscosity rating at cold weather (W as in Winter). The "30" shows the oil's viscosity rating at 212 oF.
The required viscosity grade for your vehicle and ambient temperature is always specified in the owner's manual. Be sure to follow the manufacturer's requirements for motor oil in your vehicle's owner's manual.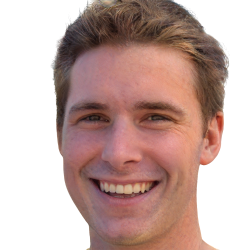 Eddie is the co-founder of CarCareCamp.com, and the site's primary contributor.
Under his belt, Eddie has a bachelor's degree in Automotive Electronics Engineering and almost a decade of experience working as a semi-truck technician (specializing in electrics).