Nowadays, unless you're buying an overpriced exotic sportscar or a full-size pickup, it's almost impossible to find a model that isn't powered by an inline four-cylinder engine.
These engines are very compact, economical, light, and powerful (especially the turbocharged ones), so it's easy to see why they've become so popular.
However, these advantages come with a cost – the inline 4-cylinder engines tend to sound bland when compared to their big V8 and V6 cousins. To remedy that, some people actually make it worse by getting the wrong types of mufflers, known as "fart cans", that only make the engine sound obnoxious and high-pitched.
But, with a proper chambered or turbo style muffler, a 4-cylinder engine can indeed sound quite good, as these mufflers are specifically designed to cancel out annoying frequencies to some extent.
To save you time, we've compiled the list of the five best mufflers for 4 cylinder engines, that are very popular amongst 4-cylinder enthusiasts and will make your engine sound great.
---
The 5 Best Sounding Mufflers for 4 Cylinder Engines
Best Overall

1. Dynomax 17748 Super Turbo



Loudness:

5/10

Design:

Turbo

Rich & Deep Tone

Check Price On Amazon

High-Performance Tone

2. MagnaFlow 12256



Loudness:

7/10

Design:

Glasspack

Aggressive Roar

Check Price On Amazon

Least Restrictive

3. Flowmaster 40 Series 43043



Loudness:

6/10

Design:

Chambered

Rich & Deep Rumble

Check Price On Amazon

Least Restrictive

4. Borla Pro XS Series 40358



Loudness:

8/10

Design:

Glasspack

High-Performance Roar

Check Price On Amazon

Best Value

5. Thrush 17715 Turbo



Loudness:

6/10

Design:

Turbo

Deep Growl at High Revs

Check Price On Amazon
---
1. Dynomax 17748 Super Turbo
Dynomax 17748 Super Turbo Muffler is one of the most popular mufflers for 4-cylinder engines. It does a great job of letting the engine breathe better and sound reasonably louder without being too annoying and high-pitched. It also comes at an affordable price and has plenty of performance-based features that definitely make it worth a purchase.
To achieve all of that, the Dynomax 17748 Super Turbo uses the turbo design, which is a bit more restrictive and quieter than the chambered design. However, performance is definitely not a problem with the Dynomax 17748 as it has been tested and proven to flow up to 700 SCFM.
If you're unsure what that means, let me put it into perspective – the stock muffler on a Jeep Wrangler JK has an approximate flow rate of 200 SCFM – three times less than the Dynomax 17748.
Now, as you can tell, for a turbo style muffler, the Dynomax 17748 is very unrestrictive and should reduce the backpressure on your car by a considerable amount. Reduced back pressure translates to better throttle response, more power, and better gas mileage.
Inside the muffler, there are three perforated directional tubes, which are surrounded by fiberglass matting. Fiberglass is a very effective way of reducing sound and it's primarily used in high-performance straight-through design mufflers. It greatly reduces interior resonance and maintains a mellow tone.
While some sound waves are dampened using fiberglass, the majority of exhaust gases flow through the perforated tubes and get directed into other tubes – this how the Dynomax 17748 achieves 700 SCFM.
As for durability, the muffler is made from aluminized steel, which has great rust resistance and is often used in surgical equipment and sinks, therefore rust shouldn't be a problem for a long while. But if you do face any troubles with this muffler, it also comes with a limited lifetime warranty, along with a 90-day sound and performance guarantee as well.
---
2. MagnaFlow 12256
The second to the list is the MagnaFlow 12256. MagnaFlow is a well-known brand due to its long-lasting performance-oriented mufflers.
Now, the MagnaFlow 12256 may cost a bit more compared to other mufflers on the list but it definitely offers some great features and performance. Here's how.
Firstly, MagnaFlow 12256 muffler has a straight-through design, which is the most free-flowing and loudest design. But don't worry, the MagnaFlow 12256 is a popular choice among 4-cylinder owners as it does a great job at mitigating drone and the high-pitched shrieking.
Now, because of it's straight through design, it's noticeably louder than the Dynomax 17748 above, however, it's not too loud to be annoying. Therefore, if you like your cars loud rather than subtle – the MagnaFlow 12256 should be the perfect choice for you. It allows your 4-cyclinder to sound sporty when you give it full gas, yet quiet and civilized enough to ride around town without annoying you or anybody around your car.
Inside the muffler, you'll find a perforated stainless-steel core that is wrapped with MagnaFlow's proprietary acoustic fiber and stainless mesh. Because of that, the muffler dissipates high frequency sound waves and mostly let's the deep lower frequency tones to pass through.
When it comes overall build quality, this muffler is made up of stainless steel, which is obviously resistant to corrosion, and is welded for maximum durability
---
3. Flowmaster 40 Series 43043
For the number three on our list, we have something completely different – a chambered design muffler.
When it comes to loudness, straight-through mufflers are the loudest, turbo style mufflers are the quietest and the chambered mufflers, like the Flowmaster 40 Series, are somewhere in-between.
The Flowmaster 43043 is much less restrictive than any stock muffler on a modern 4-cylinder engine, and the use of internal baffles actually shapes the sound. The internal baffles inside the muffler are strategically placed in certain spots and at certain angles – that way, engineers are able to choose which frequencies get changed or canceled out.
Sound wave cancellation works by bouncing sound waves inside the muffler into other sound waves that are directly 180 degrees apart. In physics, this phenomenon is known as destructive interference and it's exactly how noise-canceling headphones work.
One major benefit of such design, apart from the ability to tune the exhaust note, is that there is no fiberglass material inside the muffler. What happens over time is that the fiberglass inside starts to degrade over time and then gets blown out bit by bit. This means that mufflers that use fiberglass will start getting louder over time – that's why some glasspack mufflers need hundreds of miles to break in into the actual sound level. That certainly won't be the case with Flowmaster's 40 series chambered mufflers.
Now, you might be concerned about back pressure and performance since the Flowmaster 43043 has a handful of chambers and baffles inside. In reality, the performance and flow of the Flowmaster 43043 is pretty similar to what you would have on a straight piece of pipe. The muffler is much more free-flowing than any turbo style muffler and the internal baffles create a small scavenging effect, which actually accelerates flow and reduces backpressure.
As for the build quality, the Flowmaster 43043 is made from 16-gauge aluminized steel and is fully MIG welded for strength and durability, therefore it wont rust anytime soon.
Everything considered, the Flowmaster 43043 40 Series is definitely one of the best mufflers for a 4-cylinder engine. It's pretty inexpensive, does not contain any acoustic packing that degrades over time, and it actually shapes the sound into a throaty roar. What's not to love?
---
4. Borla Pro XS Series 40358
Precision manufactured by the pioneers in exhaust performance, the Borla Pro XS series mufflers are a great alternative to the MagnaFlow 12256.
The Pro XS 40358 is also a straight-through design muffler, however, it is a little bit louder than the MagnaFlow 12256, although it's not ricey and annoying. This muffler also utilizes the same principle of reducing sound by using a perforated core that's wrapped around in Borla's high-temperature continuous fiber filament.
It features a bi-directional design, meaning you can install the muffler whichever way you want. This is a huge plus for those who want to install the muffler themselves or if there's not much free space.
Now, when it comes to the material of the muffler, it is made up of high-quality T-304 austenitic stainless steel. Austenitic stainless steel is by far the most commonly used type of stainless steel, mainly because of its exceptional resistance to heat and corrosion.
Additionally, the Pro XS 40358 is 100% welded for maximum strength. That, combined with T-304 austenitic steel means that it will never rust and should outlive your car. You can even brush or polish the muffler in case you want that extra style – it will still retain its corrosion resistance.
All in all, there really aren't any drawbacks to the Borla Pro XS series mufflers. They're very well made, long-lasting, and are perfect for a daily driver. The Pro XS 40358 allows 4-cylinders to roar freely without being too obnoxious and without breaking the bank.
---
5. Thrush 17715 Turbo
Last but not least, we finish our list with the best budget muffler for 4-cylinder engines – the Thrush 17715 Turbo.
Thrush Exhausts are legends in the hot rod world, and they have been helping hot rodders disturb the peace for over 50 years.
Now, as the name suggests, this is a turbo style muffler. It has a similar design to the Dynomax 17748 Super Turbo, as it uses Tri-Flow directionally perforated tubes, however, the Thrush 17715 Turbo does not have acoustic packing inside.
Because of that, the Thrush 17715 is a bit louder, but it won't get any louder over time since there is no acoustic packing inside to degrade over time – this is a big plus. Also, keep in mind that, that this is a turbo style muffler, therefore will never be as loud as a straight piece of pipe, and because there's no acoustic packing inside – its sound level will be similar to a chambered muffler.
This makes the Thrush 17715 Turbo the perfect choice for daily driven 4-cylinder engines, as it won't annoy you with drone, but will still allow your engine to roar with a deep growl when accelerating on higher revs. However, it might not be loud enough for people that like their cars loud.
The muffler is welded and 100% coated with an aluminized shell, therefore it should last for a long time. To add to that, it has a reversible design, which allows you to mount it whichever way you want.
With that said, the Thrush 17715 Turbo is extremely inexpensive and a very capable muffler. It's on the more moderate side of loud due to its turbo design, and at such a low price point – it's a steal.
---
How to Choose The Best Muffler for 4 Cylinder Cars


---
Even though a muffler might seem like a very simple exhaust component, designing one requires countless fluid dynamics simulations and even a slight tweak in design could change how it sounds and performs.
Because of that, mufflers come in various shapes, sizes, and characteristics. Some are louder or deeper sounding than the others – that's why it's important to spend a few minutes of research before you spend any money on a muffler.
Here are a few things that you should consider and keep in mind.
How a Muffler Works
An internal combustion engine is essentially a big air compressor. Once combustion takes place inside the combustion chambers, the expanding waste gasses are expelled from the engine in a form of high-temperature pulses. These pulses of gas create powerful sound waves that need to be dampened and silenced, due to government regulations – this is exactly what the muffler is tasked with.
Ideally, a muffler should reduce the sound level and emphasize the better sounding lower frequencies without causing any major backpressure. To do all of that, mufflers utilize baffles, chambers, and fiberglass sound-deadening materials.
Before the gases reach the muffler, they must pass through the resonator. You can think of the resonator as a pre-filter of sound waves. The resonator is basically a large, empty chamber that is designed to bounce sound waves around – resonate – in order to cancel them out. This process cleans up the sound waves, silences frequencies, and makes the job of the muffler much easier.
After soundwaves pass through the resonator, they make their way to the muffler. The muffler reduces the sound level by either canceling them out (same principle as the resonator), converting soundwaves into kinetic energy by using acoustic packing (fiberglass), or a combination of both.
Straight-through (or glasspack) mufflers rely solely on acoustic packing, chambered mufflers rely on chambers and baffles, while turbo style mufflers use both.
Choose a Style: Straight-Through vs Chambered vs Turbo
There are three main types of muffler designs: straight-through, chambered, and turbo. Each design has its own benefits and drawbacks, but when it comes to 4-cylinder engines – chambered and turbo style mufflers are the best choice.
Straight-Through
The straight-through, also known as a glasspack because of its fiberglass sound deadening material, is as simple as the name implies. The exhaust gases are allowing to move straight through the muffler without any obstructions or restrictions.
Inside the muffler, there is a single perforated tube with fiberglass, or any other high-temp acoustic packing, wrapped around it. The majority of exhaust gases and sound waves pass straight through the muffler, but some of them squeeze through the perforations and get absorbed by the fiberglass material. The sound waves that pass through the perforations hit the fiberglass material, vibrate its fibers, and therefore get converted into kinetic energy – this is how the straight-through muffler reduces the sound level.
The biggest advantage to the straight-through muffler design is maximum flow, as there are no restrictions and the muffler is essentially a straight piece of pipe.
This means that straight-through mufflers are the loudest of the three and therefore are not recommended for inline 4-cylinder engines. They make these engines sound obnoxiously loud, high-pitched.
However, straight through mufflers sound pretty good on turbocharged 4-cylinder engines and especially good on big V8s.
Chambered
Chambered mufflers are probably the ideal choice for inline 4-cylinder engines, as they are designed to tune sound waves and emphasize the best sounding frequencies. When it comes to loudness, chambered mufflers sit somewhere in between straight-through and turbo mufflers.
Now, as the name implies, chambered design mufflers utilize acoustic chambers and baffles to reduce sound and to tune sound waves. The baffles and the reflectors are placed into pre-calculated spots that allow them to bounce certain frequency sound waves against each other, which cancels them out, while the use of a Helmholtz chamber alters the exhaust note into a more ear-pleasing tone.
All of this is very complicated, but the main takeaway is that chambered mufflers can tune exhaust notes and therefore are probably the best design for 4-cylinder engines.
Now, each muffler is different but generally, chambered mufflers are moderately loud and are therefore a great choice if you want your 4-cylinder to be more noticeable.
Lastly, chambered mufflers are more restrictive than straight-through mufflers because they change the flow of exhaust gases frequently using baffles and chambers. But to offset the increased backpressure, some chambered mufflers create a scavenging effect. The scavenging effect creates a vacuum that provides suction, which increases the speed of exhaust gases, and in some cases, some chambered mufflers were proven to actually outflow a straight piece of pipe.
Turbo
The turbo style design is the quietest of the three and the most restrictive. Turbo style mufflers are the perfect choice if you use your 4-cylinder as a daily driver and are only looking to make the exhaust more noticeable, without any annoying drone.
Turbo style mufflers use a combination of fiberglass acoustic packing, chambers, and baffles. Even though they are the most restrictive, and aftermarket turbo style muffler is considerably more free-flowing than a factory muffler (which in most cases is also a turbo style muffler).
Find the Right Fit: Offsets, Diameters & More
After deciding on the muffler design, the second most important factor is proper fitment.
Mufflers come in various sizes and configurations, which gives you room to customize your setup. In most cases, 4-cylinder cars feature a single exhaust that goes into a muffler with a single inlet and a single outlet.
You can make your car appear that it has two exhaust pipes by getting a muffler with dual outlets – this would let you run two exhaust pipes on both sides, which you would have to finish off with a pair of exhaust tips. Or, you could buy two mufflers and split the exhaust pipe into two, however, this is the more expensive way and it's not really necessary – a single muffler with a dual outlet will do just fine.
Another thing that you should definitely keep in mind is the diameter of your muffler's inlet. You need to match the inlet diameter on the muffler with the diameter of your exhaust. For example, if your exhaust pipe is 3" in diameter, then you should buy a muffler with a 3" inlet.
Lastly, make sure that the muffler will have enough space to fit under your car. Get underneath your vehicle, then check and measure the space where you'd want to place your muffler. Make sure that there's enough space for the muffler to not be the lowest part underneath your car, and make sure that the exhaust hanger bracket is at a reachable distance.
Consider the Materials
Mufflers and any other parts of the car's exhaust system are exposed to the worst conditions possible. They are hit by rocks, exposed to acidic puddles, salt, and wide temperature changes. Because of that, mufflers absolutely need to be built tough.
Premium muffler manufacturers use a three-layer design that consists of the muffler jacket, inner case, and an insulation layer. This is what you should be looking for if you want your muffler to last a long time.
Lastly, there are two most popular types of metal used in manufacturing mufflers – aluminized steel and stainless steel. Aluminized steel is much cheaper to manufacture and will start to rust if it is scratched or scraped. On the other hand, stainless steel is more expensive but it has significantly better corrosion resistance, therefore you should definitely choose stainless steel when given the chance.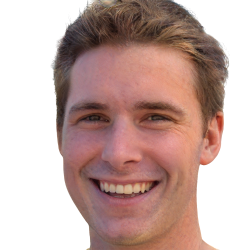 Eddie is the co-founder of CarCareCamp.com, and the site's primary contributor.
Under his belt, Eddie has a bachelor's degree in Automotive Electronics Engineering and almost a decade of experience working as a semi-truck technician (specializing in electrics).